8.17.2007
Even good plans can go bad but sometimes it doesn't take long to salvage those plans and forget all about the
disappointments
. On a recent trip to Montana for a family reunion I was looking forward to doing some fly fishing in one of the most
heralded
streams in the West. I am talking about Rock Creek in the
Missoula
area. The area is no secret but I could hardly think of being in the area and not fishing there. I dutifully bought all my
licenses
ahead of time and was all set to go when a terrible thing struck Montana. Wildfire season. And it struck Rock Creek hard. The road was closed down to all non local
traffic
by the time our vacation came along thus ruining those plans. Most of the other rivers in the state where also shut down at least in the afternoons due to high water temps from the scorching, hot summer. With no backup plan in sight and a limited time to plan alternate trips due to the real nature of our trip (the reunion) I ended up making a fine donation to the Montana Fish and Game for my unused 10 day
license
and conservation permit. I wonder if that can be considered a tax write off. It was, for sure, a
disappointment
.
On the way home there was some talk with Kyla about a possible stop along the
Lochsa
River in Idaho and, having missed out on my Montana plans, that became even more important to me. We made plans to spend the night in
Grangeville
so there would be no rush to get home. When we left
Missoula
Keaton was sleeping in his car seat just the way we like to travel but the plan was that when he woke up from his nap he would probably need a break so we would then stop. We figured this would take place while we were traveling along the
Lochsa
river so it would be a perfect opportunity for me to get out and wet a line. Well I was getting nervous when he was still snoozing and the miles were slipping away along with some great looking water. 60 miles to
Lowell
(where the
Lochsa
and the
Selway
join to form the
Clearwater
River), 40 miles, We gotta be getting close to that 20 miles to
Lowell
sign and he is still out. Finally I hear a rustle.
Ah
yes, just in time, he woke up and I started looking for the first good turn out.
We stopped at a promising little bend where some rough water tumbled down into a clear, deep pool with truck sized overhanging granite boulders. The water then moved out of the pool in the form of some wide, deep, moderately fast flowing water that looked like the perfect spot for a hungry cutthroat to lay in ambush for a half drowned grasshopper. I had never fished this river but in these summer months if there is grass by the river I like to throw out a big old nasty looking foam hopper. It's easy to see and fish will almost always go for that big juicy morsel. I told Kyla to give me a half hour. Then I realized it took me at least 10 minutes to get my rod all assembled and that hopper tied on. With the time crunch I didn't know what to expect but I was happy to get to stretch my legs and throw some line.
I settled in at the top of the water I had deemed likely
cutty
territory and stripped out some line. Casting proved quite awkward as I still was working out some kinks from the past couple hours at the wheel. I flubbed through a couple attempts, pulled my hopper out of some grass on the bank a couple times from some poor
back casts
and then finally got the
rhythm
. I got a perfect cast to the top of the run and let it drift through the slot. A couple perfect mends and suddenly, SPLASH! The native cutthroat didn't just sip the hopper he attacked it like it had wronged him in some personal way. FISH ON! It was no trophy but it fought a good fight, using the
deceptively
strong current to it's advantage. I brought the brightly colored fish to hand swiftly and a wave of satisfaction came over me. I love this sport. As it swam away back to it's ambush spot I wondered if it might have had a similar experience with another foam hopper and he had lost that battle too, but remembered it and thought "maybe this time I can win." Maybe that is why he attacked the fly with such gusto. Well the next time he sees one float overhead he may think twice. Or maybe he will be even more
adamant
about it. Maybe he is stubborn like that.
In the end I caught another brilliantly colored fish in some riffles below this run before I had to pack it up and get back on the road. It felt good to not get completely shut out on the trip, even if I only got 30 minutes of actual fishing in. It's the sort of thing that puts a bounce in my step and a smile on my face. Vibrant native cutthroats on a big old nasty foam grasshopper. Rock Creek? I didn't even know they had fish in that little stream.
Posted by

Benji
at 10:24 AM
0 comments


Links to this post
8.16.2007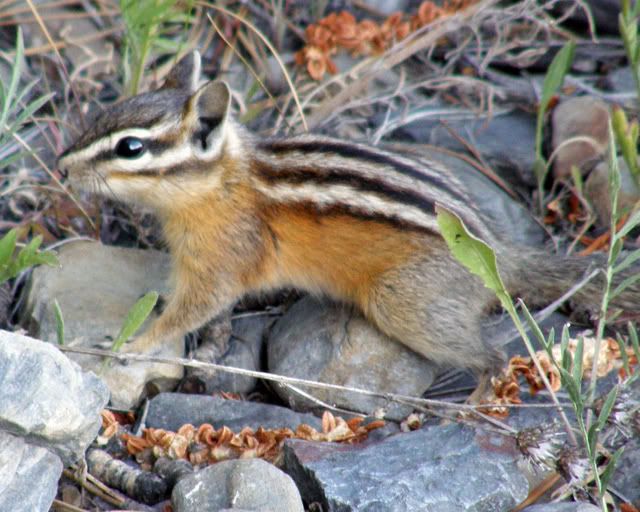 Chipmunk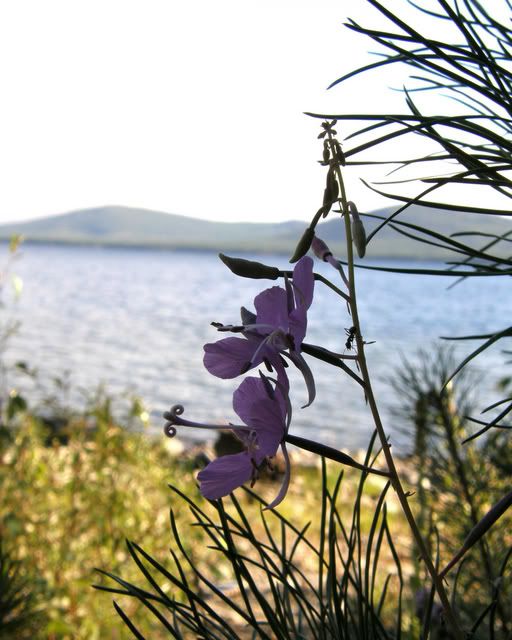 Wild Flowers on Little Bitteroot Lake
Still Morning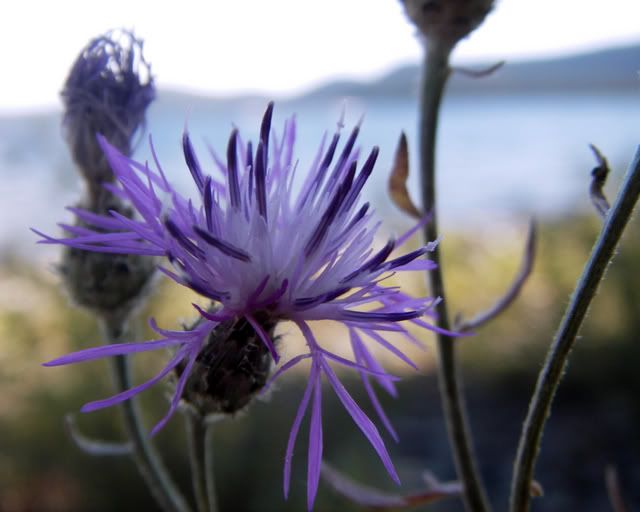 Thistle
Full Blown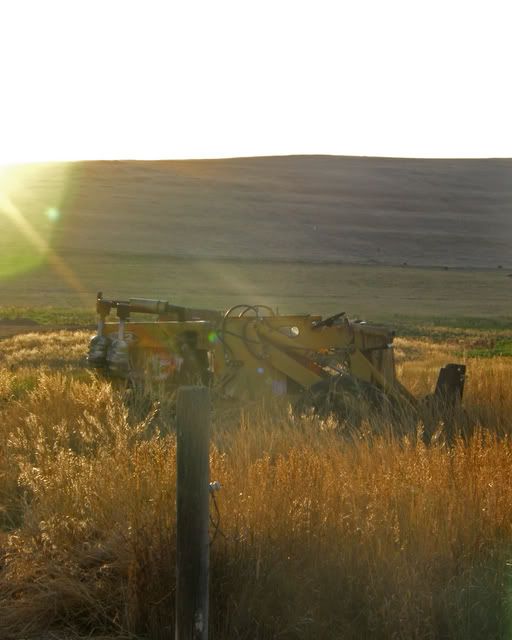 Last Rays
Out to Pasture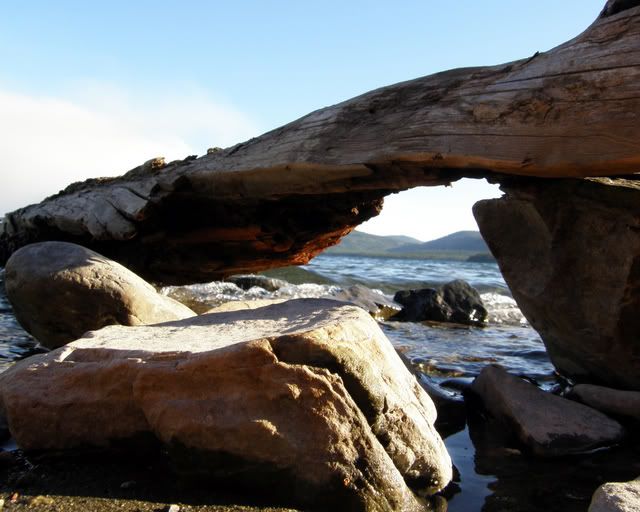 Driftwood on Little Bitteroot Lake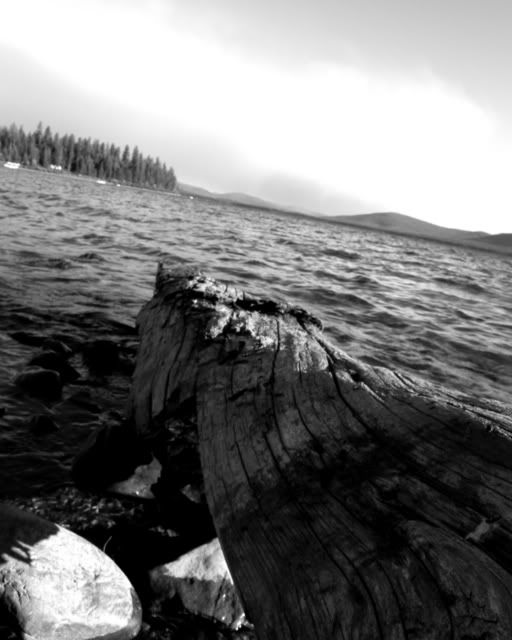 Black and White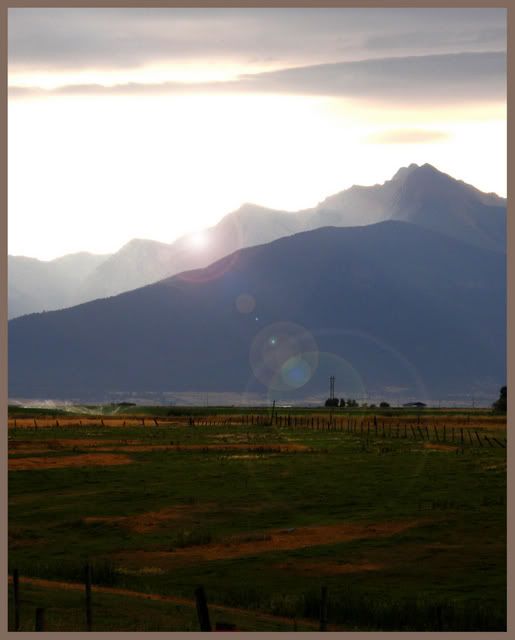 Sunrise over the Mission Mountains

Posted by

Benji
at 11:00 PM
1 comments


Links to this post